Birthdays were made for crafts
A very sweet friend of mine celebrated her Birthday this week, so whats a crafty girl to do? Make a gift of course. I knew I wanted to make something on my Silhouette Cameo. What is a Silhouette Cameo you ask? Only the best invention since sliced bread. Basically it is like a printer that you hook up to your computer, however, instead of just printing it cuts. For the most part I have just been working on simply cards and Holiday decorations. The Cameo also cuts vinyl, can you say wall art, tumblers, and rhinestone shirts! The possibilities are endless.
For my friends Birthday I played around with a couple card designs, but I wanted to take my Silhouette Cameo skills to the next level. Enter the exploding box! Don't be afraid, this isn't a Macgyver post. I modified the
Scalloped Exploding Box
from the Silhouette Online Store. I love all the 3 D shapes they have. This one is by Snapdragon Snippets LLC. They have some great designs, but I wish they would make it easier to find out how to put them together. Please forgive some of my blurry photos. I may have had just a bit to much coffee before taking the pictures. I won't keep you in suspense any longer, here it is.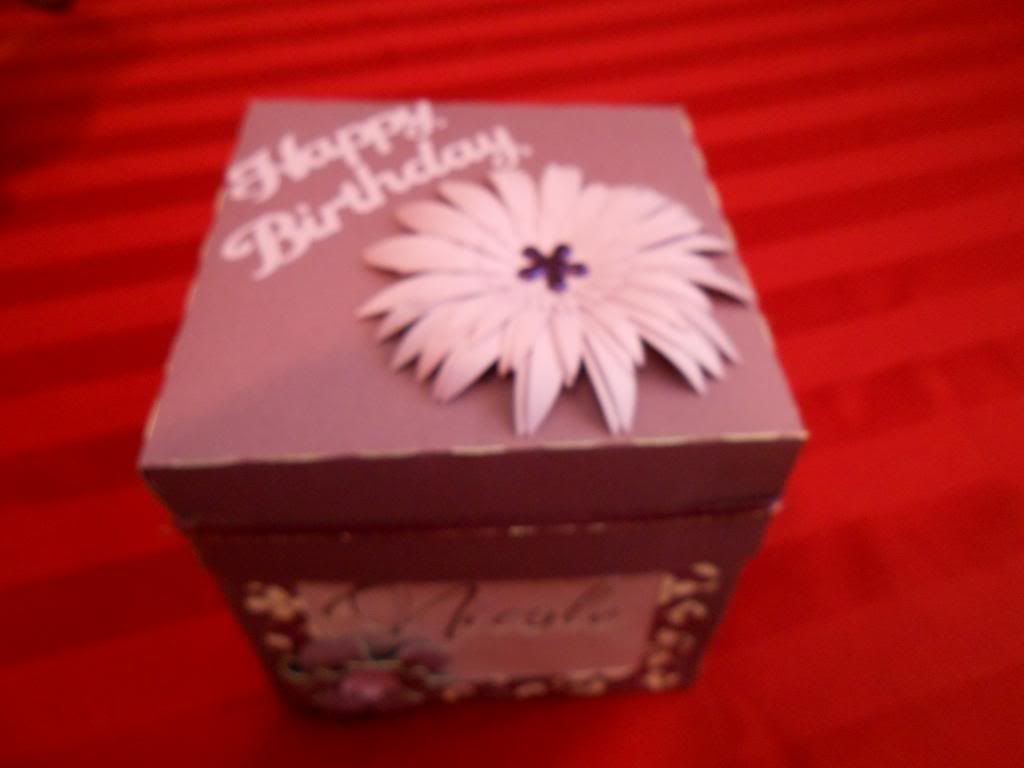 It started off as just the box with the individuale pages inside that I thought I could add a few of her pictures to.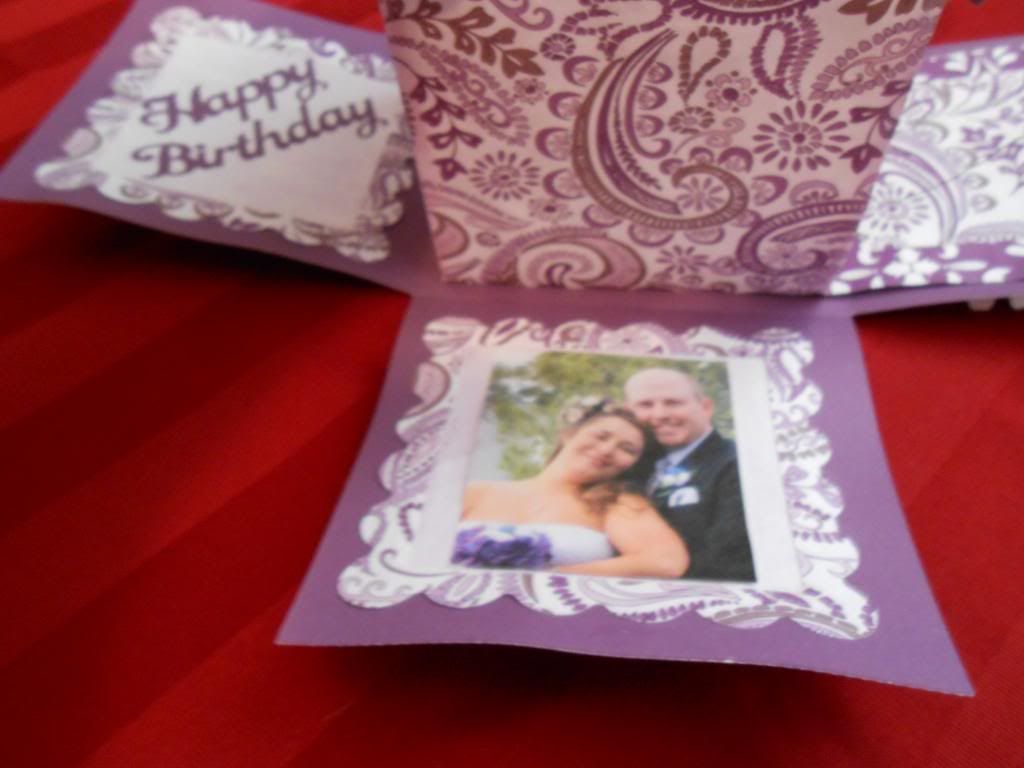 But I thought well now I have to figure out something to put in the box. Hmmm...
a cute animal cutout, candy, jewelry
, oh no my friends every Birthday needs a cake. I then made a adorable 3D cake for it. Along with some cute little balloons and presents floating in mid air (with the help from a little wire).
It needed something more though. Whats a cake without candles? BORING. My cake and box are made out of paper and card stock though, in comes the flame-less tea light candle.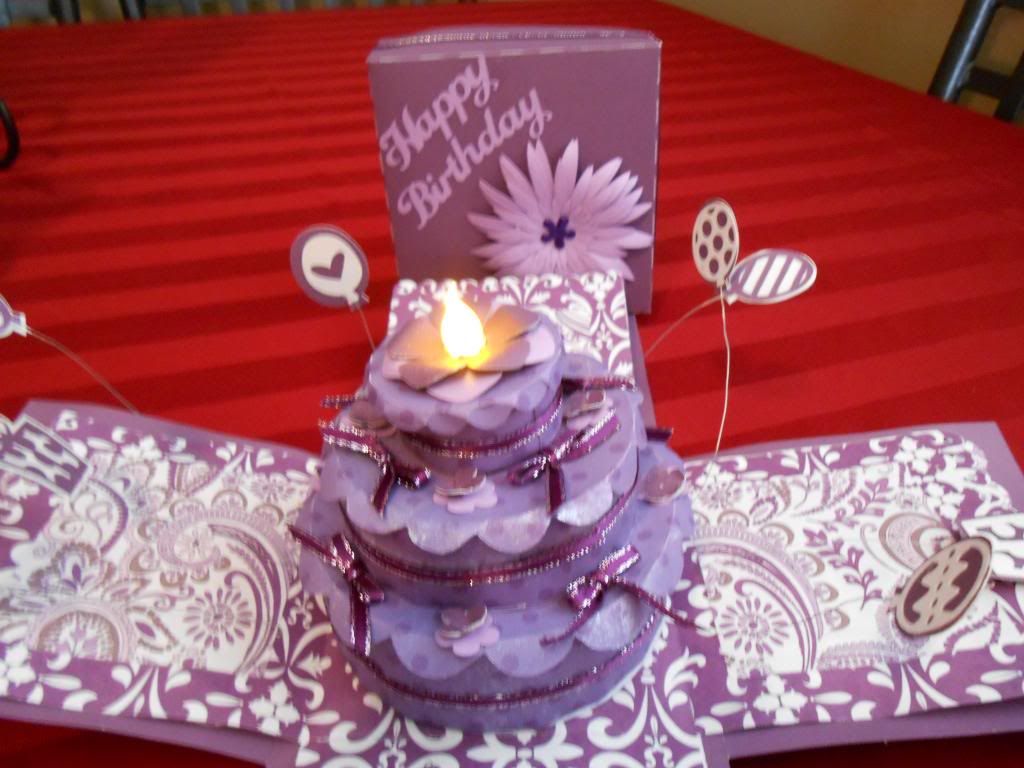 And here she is. I can see many more of these being made in my crafting future. I hope my friend enjoys it as much as I enjoyed making it.
Stay tuned, tomorrow is vinyl day! Yippy