May the luck of the Irish be with you, may your pinches be few, may you find your gold at the end of the rainbow.
This week I have been so busy creating this blog, my crafting adventures were put on hold. I just whipped up a few quick things to decorate for St. Patrick's day. I do not have a wonderful fireplace mantel, so I hung a simply display shelf to display some holiday decor in my living room.
As you can see my photo skills are to say the least lacking, before you scroll further you have been warned. I see a tripod in my distant future. For St. Patrick's Day I make a few cutouts on my Silhouette Cameo. A cute little leprechaun hat and a frame. Out of like 100 pictures the one would not come out clear. Believe or or not, this was was the clearest one. I blame it on the glass and glitter. More details can be seen in the closeups when I took them out of the frame.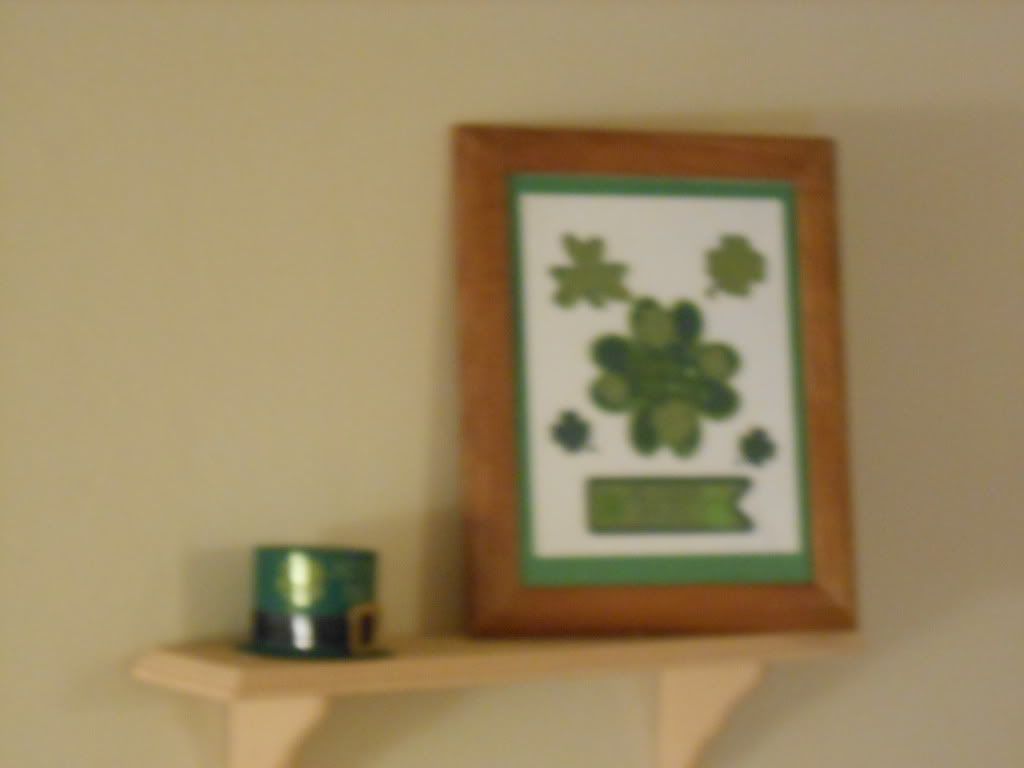 My little leprechaun hat has a cute little buckle.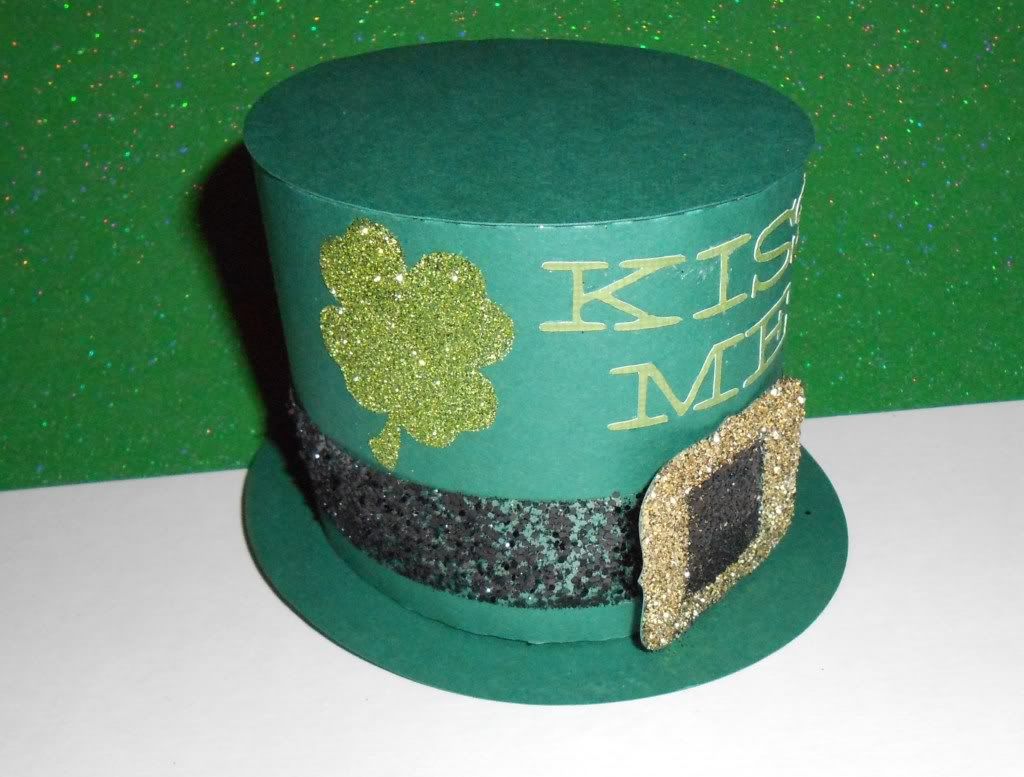 Since today is St. Patrick's day I thought I would remove some of the elements from the frame and wear them as make shift buttons for work.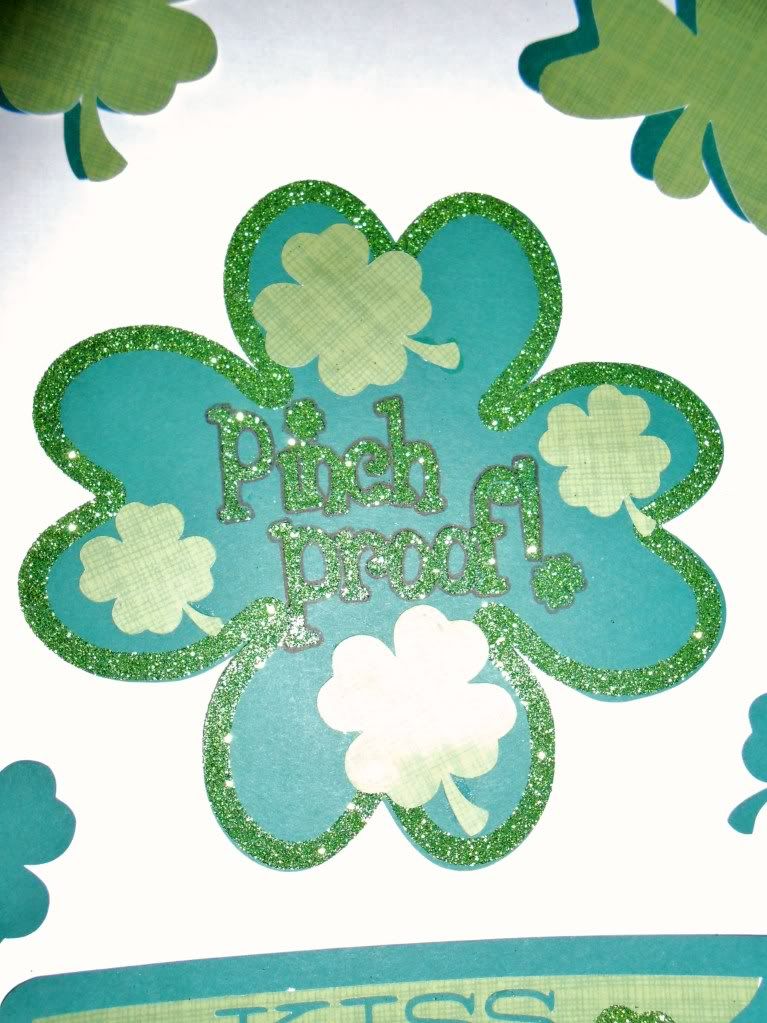 I hope your day is the luckiest ever.
Tracie