Aloha Friends, I hope your Spring is starting off bright and colorful. I love the colors of spring, so much better then the natural colors of fall, and I am so over the green and red everywhere for the Christmas season. Spring colors are more my type with the pinks and purples. And I loves me some Pink!!! However, this post is brought to you by the color Purple. It is one of the favorite colors of a friend who deserved a special gift and card.
She is Hawaiian, so I thought it only fitting that I should try to do her card in Hawaiian language. According to her I didn't butcher it to bad. But it could have been better. There is a reason they say it is easier to learn a new language when you are young.
Here is her card front with a couple hibiscus flowers.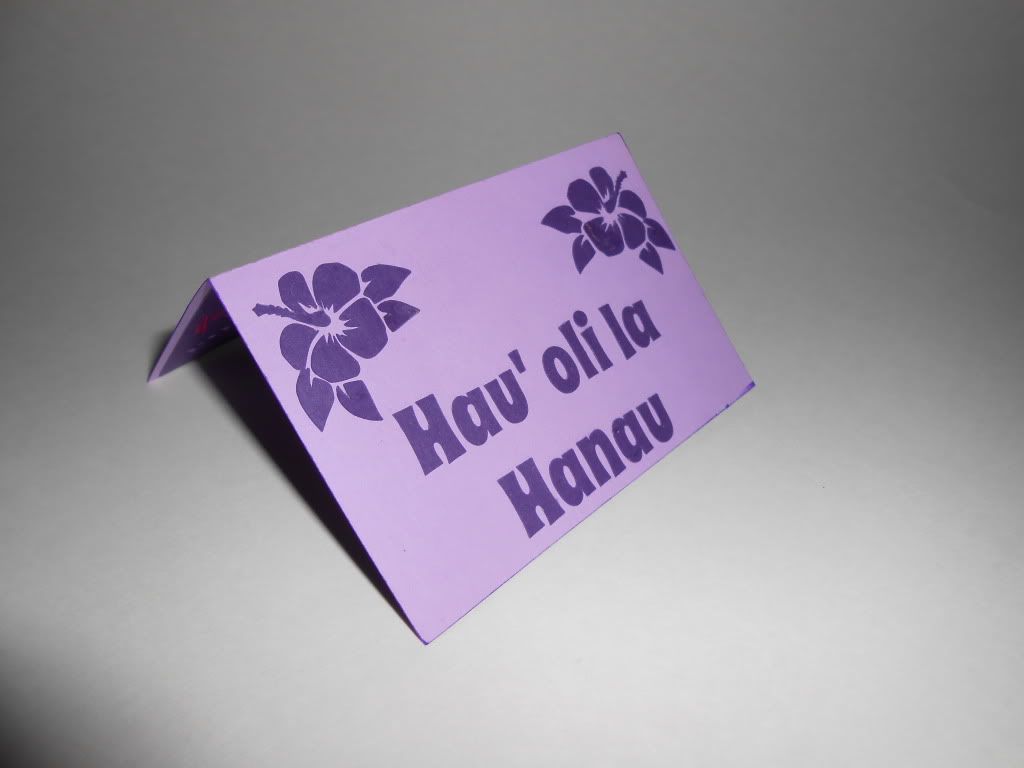 Hau' oli la Hanau
means Happy Birthday. Google is a fabulous thing, but honestly I have no clue how to break it down further. For any more Hawaiian cards she said the la should have been with the Hanau, so I assume it is Hau' oli for Happy and la Hanau for Birthday.
Here is the inside.
May e pomaika'i o Akua
means May many Blessings and fond memories fill your day. Beyond knowing what it means, I am no help on any of the breakdown there. And I just had to have some Spring elements in there with more flowers and butterflies. The
Pop up Spring card
from the online store was perfect. So I left it how it was and just cut out the saying along with it.
For the envelope I needed a quick cute design so I used some balloons.
When I saw the
Chest Out Of Matchboxes
design on Artfully Amusing I knew I just had to make one for my friend. I am always looking for new things to make. Here is my version with her cute little bag.
Originally I wanted to make the matchboxes out of my designer paper and Silhouette Cameo, but as usual I waited to long and had to buy the matchboxes. With the extra inking of the edges and adding paper to the fronts, I think it would have been easier to make them from scratch after all. Live and Learn.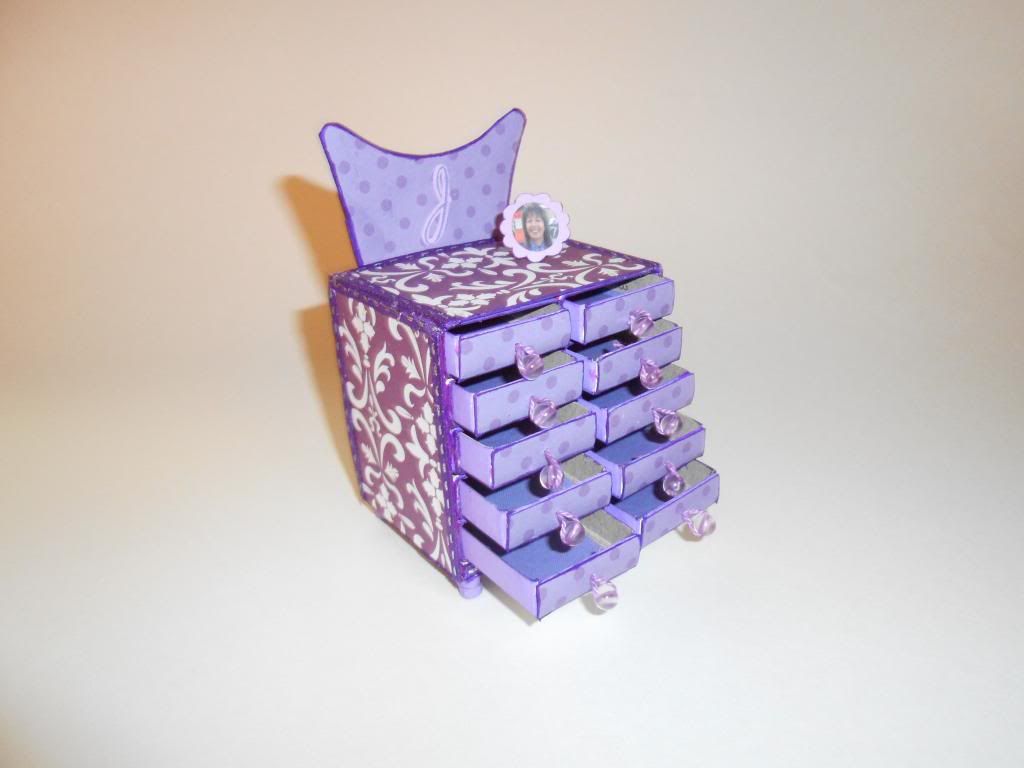 For the drawer pulls I had also had a live and learn moment. I had some beautiful beads strung for the drawer pulls, but had to clip them off because they were to long and interfered with the drawers closing. I think they turned out ok even with the single bead.
I trimmed all the sides with a really tiny purple ribbon just to cover up some of my imperfections. Note to self, get a glue pen. It's really really hard to get the glue onto these little spots without it gooping all over.
It needed some detail on top. I mean really who has a dresser with nothing on it. So I attached a micro photo of her in a frame and added her initial to the back. I hope she can use this on her actual dresser. I thought it would be adorable to put her earrings in.
Now everyone go outside and enjoy some spring time fun.
Linked up Here:
Not just a Housewife,
Clean and Scentsible, Sugar Bee Crafts, Home Stories a to Z, Skip to my Lou, I Heart Nap Time, Blooming Homestead, Alderberry Hill, 52 Mantels, Craft o Maniac , The 36th Avenue